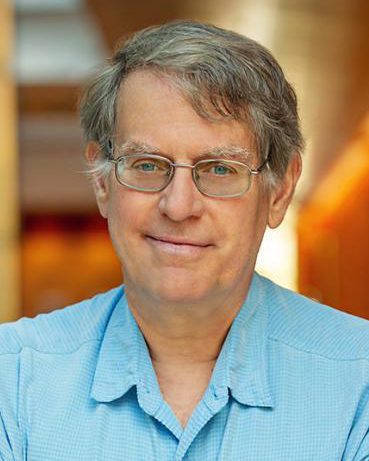 Kevin F Miller
Professor of Education, Marsal Family School of Education, Professor of Psychology, College of Literature, Science, and the Arts and Faculty Associate, Research Center for Group Dynamics, Institute for Social Research
BIO
Kevin F. Miller's research focuses on the nature and sources of early mathematical and literacy development, on cross-cultural similarities and differences in academic learning and performance, and more recently on utilizing video records to engage teachers with issues of instructional practice. He is a developmental and school psychologist by training, who works to understand the interplay of developmental and educational processes in the acquisition of mathematical competence and literacy. Most of his research involves cross-cultural comparisons between children growing up in China and the United States. Miller is a Fellow of the American Psychological Association. He received his PhD from the University of Minnesota.
Miller, Kevin F, Min, Inah , Cortina, Kai S

. 2016.

Modesty Bias and the Attitude-Achievement Paradox Across Nations: A Reanalysis of TIMSS

.

Learning and Individual Differences

51

:359-366.

Miller, Kevin F, Samudra, Preeti G, Min, Inah , Cortina, Kai S

. 2016.

No Second Chance to Make a First Impression: The "Thin-Slice" Effect on Instructor Ratings and Learning Outcomes in Higher Education

.

Journal of Educational Measurement

53

(3)

:313-331.

Miller, Kevin F, Rodriguez, Fernando , Rhodes, Rebecca E

. 2016.

Examining the influence of anecdotal stories and the interplay of individual differences on reasoning

.

Thinking & Reasoning

22

(3)

:274-296.

Miller, Kevin F, Cortina, Kai S, McKenzie, Ryan , Epstein, Alanna

. 2015.

Where Low and High Inference Data Converge: Validation of CLASS Assessment of Mathematics Instruction Using Mobile Eye Tracking with Expert and Novice Teachers

.

International Journal of Science and Mathematics Education

13

(2)

:389-403.

Miller, Kevin F, Dwyer, Johanna T, Wiemer, Kathryn L, Dary, Omar , Keen, Carl L, King, Janet C, Philbert, Martin A, Tarasuk, Valerie , Taylor, Christine L, Gaine, P Courtney, Jarvis, Ashley B, Bailey, Regan L

. 2015.

Fortification and Health: Challenges and Opportunities

.

Advances in Nutrition

6

(1)

:124-131.

Miller, Kevin F, Wang, Zuowei , Pan, Xingyu , Cortina, Kai S

. 2014.

Automatic classification of activities in classroom discourse

.

Computers & Education

78

:115-123.

Miller, Kevin F, Karn, Catharine Freyer, McGovern, Kathleen , Stillman, Nora , McKenna, Kevin , Mays, Vickie , Williams, Michael , Carpenter, Alan , Agarwal, Prashant , Ayala, Jennifer , Bakey, Cate , Borkowski, Thomas , Boyd, Riann , Camuto, Alicia , Carrasco, Cendy , Cassarly, Jennifer , Collins, Yong , Collon, Kevin , Collon, Sean , Eckman, Heather , Fogarty, Susan , Gonzalez Moron, Dolores , Grayson, La June, Hagopian, Samantha , Hayden, Emily , Heggeli, Kristin , Hennessy, Rachel , Hessling, Jody , Hirschfield, Emily , Howell, Jennifer , Klingerman, Sherry , Lopez, Maritza , Marinelli, Heather , Maschhaupt, Brandy , Minnick, Jennie , Misajon, Jade , Monahan, Jennifer , Oliver, Karen , Parulkar, Isha , Przepiorka, Laura , Pyzik, Paula , Regan, Brigid , Shain, Catherine , Slingerland, Lexie , Stanton, Caitlin , Taylor, Kelly , Thompson, Stacy , Turczyk, Jennifer , Vara, Alexander , Wesolowski, Cindy , Yourich, Andrew

. 2013.

The Epilepsy Phenome/Genome Project

.

Clinical Trials

10

(4)

:568-586.

Miller, Kevin F

. 2011.

SITUATION AWARENESS IN TEACHING: What Educators Can Learn From Video-Based Research in Other Fields

.

Mathematics Teacher Noticing: Seeing Through Teachers Eyes

:51-65.