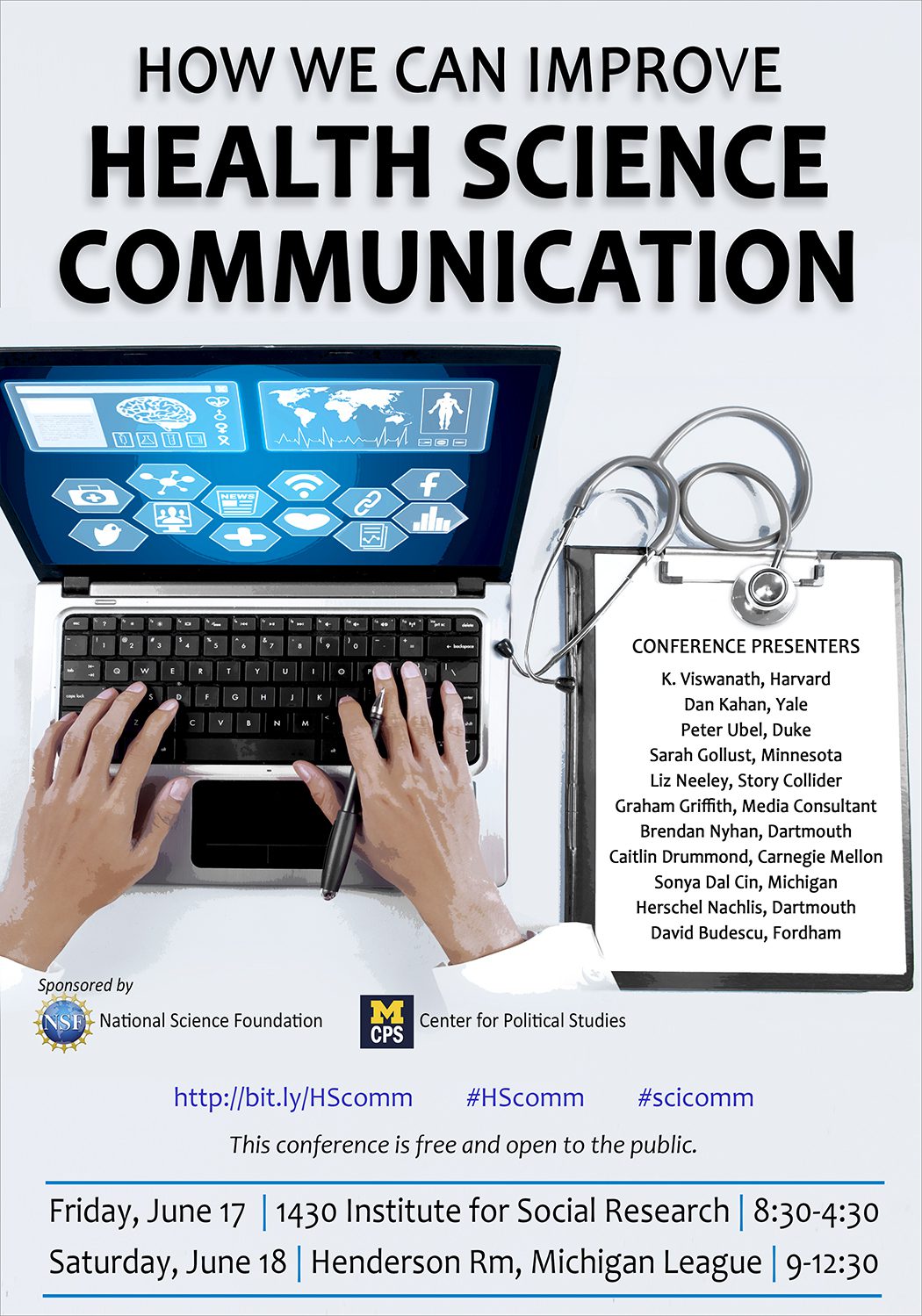 U-M conference to emphasize health science communication
EVENT ANNOUNCEMENT
DATES: 8:30 a.m.-4:30 p.m., June 17, 2016; 9 a.m.-12:30 p.m., June 18, 2016
EVENT: A two-day conference brings together scholars in health communication, information processing, decision making, and learning to formulate more effective ways to convey health research findings to the public. The goals are to improve the means, messages, and outcomes of health science communication and to explore research agendas that will continue to advance scientific communication.
Portions of the conference will be live-streamed here.
The conference will also be live tweeted from the Center for Political Studies Twitter account, using hashtags #HScomm and #scicomm
For a list of presenters, visit http://www.isr.umich.edu/cps/events/HealthScienceComm.html
The conference is free and open to the public.
PLACES: June 17: 1430 Institute for Social Research, 426 Thompson St, Ann Arbor
June 18: Henderson Room, Michigan League, 911 N. University Ave., Ann Arbor
SPONSORS: National Science Foundation (NSF),  the Center for Political Studies (CPS)
INFORMATION: For additional information, contact [email protected]
CONTACT:  Jared Wadley, 734-936-7819, [email protected]