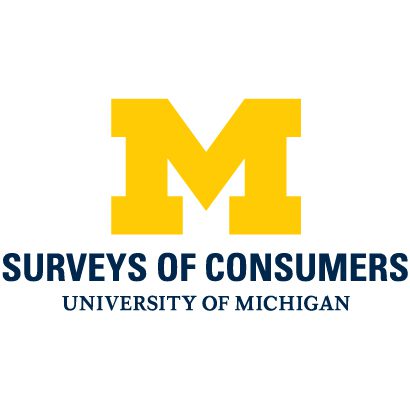 U-M Surveys of Consumers: Easing inflation pressures lift sentiment
Contact: Bernie DeGroat, 734-647-1847, [email protected]
U-M Surveys of Consumers, 734-763-5224
ANN ARBOR—Consumer sentiment rose 5%, recovering the declines from November, according to the University of Michigan Surveys of Consumers.
Sentiment remains relatively downbeat, however—remaining 15% below a year ago—but consumers' extremely negative attitudes have softened this month over easing pressures from inflation, said U-M economist Joanne Hsu, director of the surveys.
Gains in the sentiment index were seen across multiple demographic groups, with particularly large increases for higher-income families and those with larger stock holdings, supported by recent rises in financial markets.
"Consumers clearly welcomed the recent easing of inflation," Hsu said. "While sentiment appears to have turned a corner from its all-time low from June, consumers have reserved judgment about whether the trends will continue. Their outlook for the economy may have improved, but it remains relatively weak. The sustainability of robust consumer spending is contingent on continued strength in incomes and labor markets in the quarters ahead."
Consumers expect further deceleration in inflation
Consumers' concerns over high prices have softened somewhat over the last month—though these concerns still remain substantially higher than a year-and-a-half ago prior to the onset of elevated inflation. The share of consumers reporting that their living standards are being eroded by inflation fell slightly in December, though it remained over 40% for the seventh straight month.
A declining share of consumers blamed high prices for poor buying conditions for durable goods, cars and homes. Similarly, following a peak in July, fewer consumers spontaneously mentioned food prices during their interviews. About 25% of consumers reported hearing news about inflation, down from the peak of 38% in June 2022, but well above the 17% from June 2021.
Overall, while consumers appreciated these recent favorable trends, their attitudes continued to be weighed down by inflation—overall assessments of personal finances were essentially unchanged, Hsu said.
Economic outlook improves, but weakening economy still anticipated
Consumer expectations for the economy in the short run and the long run improved considerably, Hsu said. Both reached their most favorable reading in eight months, in large part due to the easing of price pressures.
Despite this recent improvement, the general view for the economy remains relatively negative; 65% of consumers expect unfavorable developments in the year ahead. Furthermore, unemployment expectations continued to worsen. About 45% of consumers expect unemployment to rise in the year ahead, the largest share since April 2020 as the economy shut down from the pandemic.
Consumer Sentiment Index
The Consumer Sentiment Index rose to 59.7 in the December 2022 survey, up from 56.8 in November and below last December's 70.6. The Current Index rose to 59.4, up from 58.8 in November and below last December's 74.2. The Expectations Index rose to 59.9, up from 55.6 in November and below last December's 68.3.
About the surveys
The Surveys of Consumers is a rotating panel survey based on a nationally representative sample that gives each household in the coterminous U.S. an equal probability of being selected. Interviews are conducted throughout the month by telephone. The minimum monthly change required for significance at the 95% level in the Sentiment Index is 4.8 points; for the Current and Expectations Index, the minimum is 6 points.